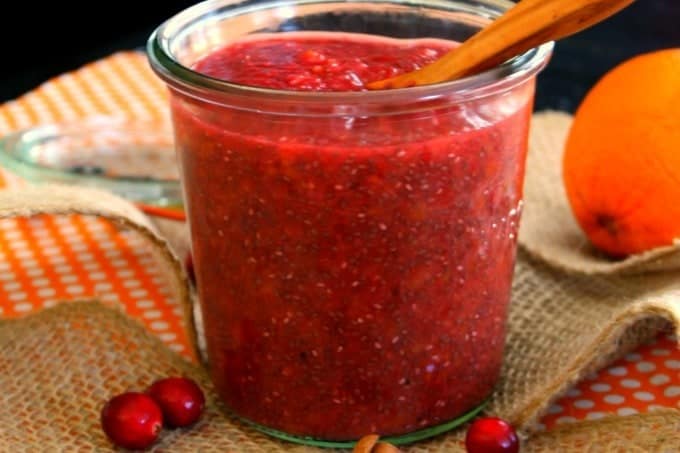 Thanksgiving is all around us with #PSEverythings still in full swing, but you would think it was 2 days until Christmas with all the Christmas decorations in the stores.  Don't forget how I am still loving those olfactory bombs they call cinnamon brooms hanging out by the front door of Kroger ready to assault my senses!  They are already playing Christmas carols on the radio, in the stores, and in every waiting room around the country!  Stop!  I want to enjoy my fried turkey and cranberry sauce and eat my dinner on placemats with hand shaped turkeys that my kids made before the wrapping frenzy begins!  One holiday at a time please!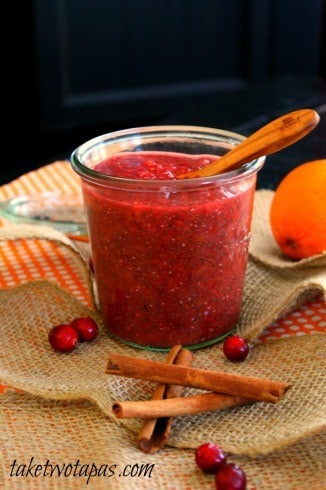 This holiday poses some culinary challenges for the Stewart household because we are currently on a Paleo/Whole 30 round, although Brooks will say that he's awesome because he never fell off the wagon like I did this summer.  And by falling off the wagon I mean I had a few french fries and maybe some cornbread.  I didn't resort back to eating burgers and candy bars like Brooks makes it sound like.  So being that we are not eating mashed potatoes, sweet potato casserole, and cornbread dressing, I needed to come up with some accompanying items for our turkey.  This cranberry and orange marmalade seemed like a great addition to the turkey while not skimping on taste!  Chia seeds are a healthy way to thicken lots of things without using corn starch, pectin or good old-fashioned sugar.  Plus you get all those omega-3 and other healthy side effects.  I used raw honey and oranges to sweeten it up a but since cranberries are so tart by themselves.  You can enjoy this marmalade, even if you are not paleo, on chicken and pork as well as you turkey, which by the way, we will be eating fried this year again!  If I'm going to cheat, then I'll do it on fried turkey for sure!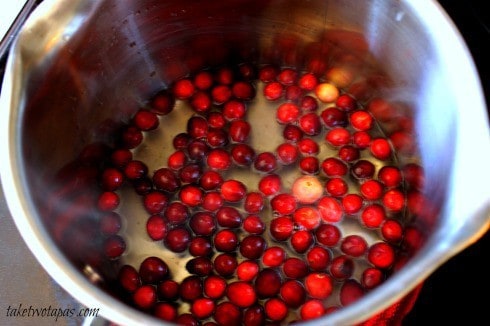 Happy Thanksgiving!
Cranberry Orange Chia Seed Marmalade
This marmalade is thickened with chia seeds and sweetened with honey! A great way to add a healthy touch to a Thanksgiving staple!
Author:
Jennifer Stewart - Take Two Tapas
Ingredients
1½ cups water
1½ cups fresh cranberries
⅓ cup dried apricots
1 teaspoon vanilla
2 teaspoon ground cinnamon
1 medium orange, zested, segments removed, and juiced
4 tablespoons chia seeds
Instructions
Bring water and cranberries to a boil in a saucepan.
When the water is boiling, add the orange segments and juice.
Simmer on low for 10 minutes.
Place the cranberries and water (do not drain) and orange segments in a blender.
Add honey, zest, vanilla, and cinnamon.
Pulse a few times to break up the cranberries.
Add in the chia seeds and apricots.
Pulse a few more times to combine.
You can puree until smooth or leave it chunky like I did. Your pick!
Chill in the refrigerator for 2 hours to let it continue to thicken.
Store in the refrigerator for two weeks.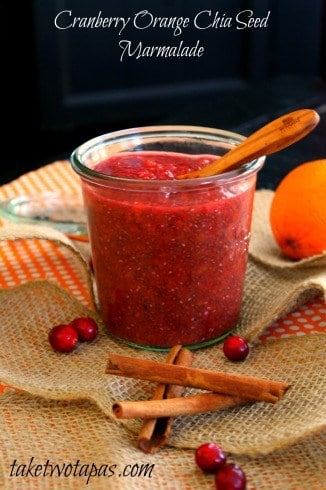 This recipe adapted from The Glowing Fridge.