I love a classic cheese ball that I can dip my crunchy chips in but now I need a spicy one!  This Mexican Cheese Ball with Spicy Tortilla Chips is perfect!  The kick of hot and spicy taco seasoning and the crunch of cumin and chili powder-dusted tortilla chips makes this a tasty combination!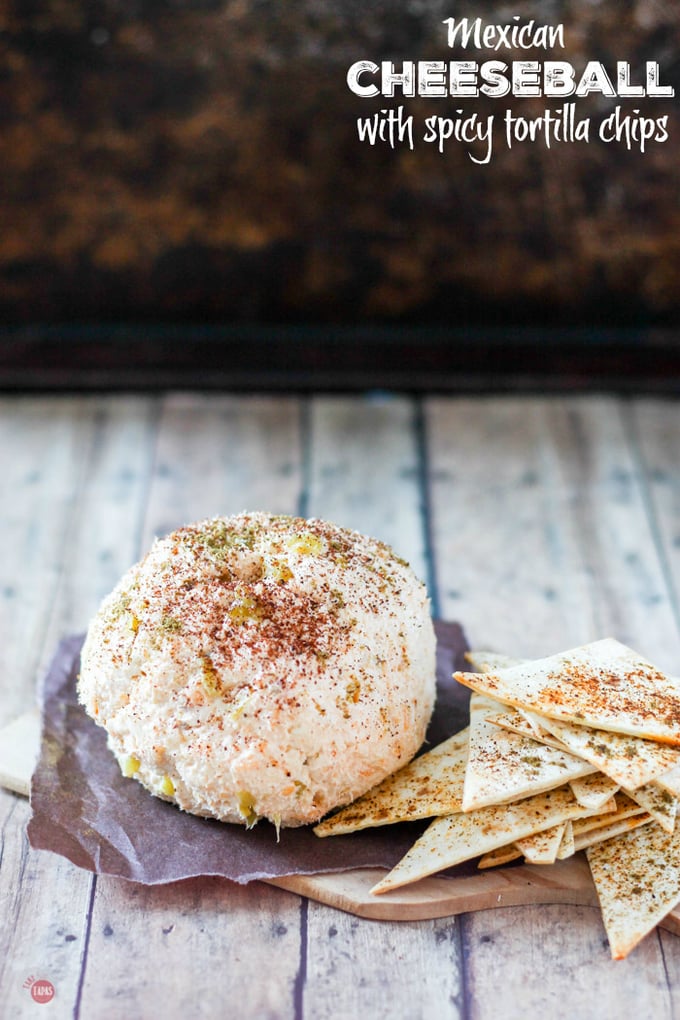 With the "Big Game" just around the corner, all die-hard football lovers are gearing up with their game day recipes and party planning!  Everyone loves cheese, so a Mexican cheese ball is a perfect appetizer to serve!  The bonus is that you can make it ahead of time and just unwrap and serve at the "Big Game!"
To get my recipe started, I grabbed some chopped green chilies, some taco seasoning – hot and spicy, of course!  I even added an avocado to add to the cheese ball which makes the texture even creamier!
Not only are we starting off with classic cream cheese, we are adding some jalapeno and Mexican spiced cheese.  But I am adding in 2 teaspoons of the hot and spicy taco seasoning and a can of chopped green chilies!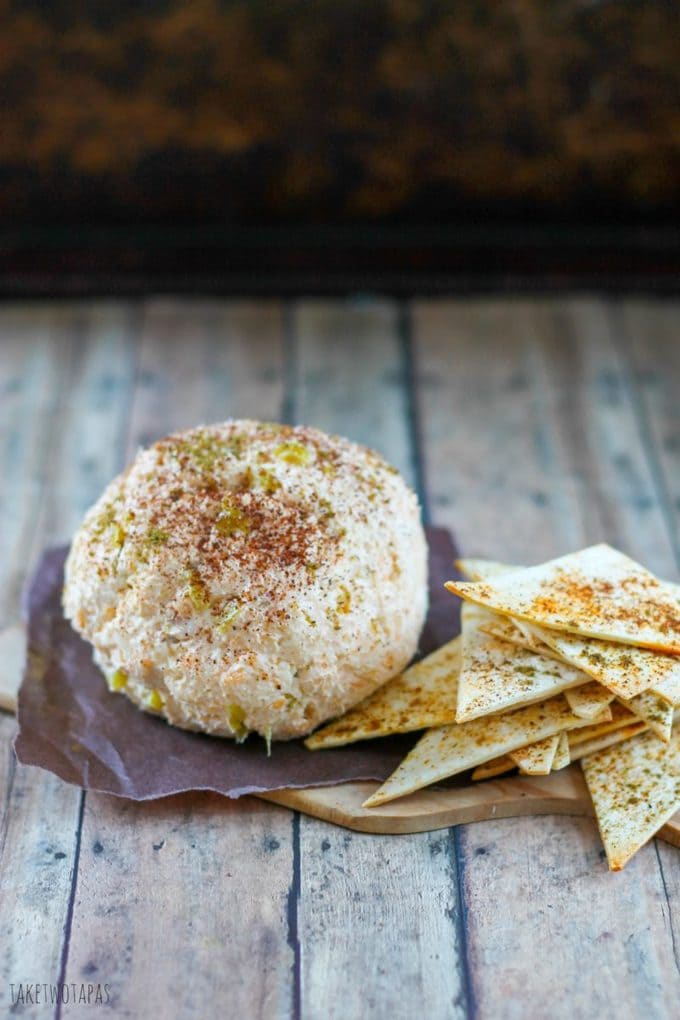 To enjoy this spicy cheese ball, we need some crispy chips that can hold up to the cheese ball!  I used some tortillas, dusted them with cumin and chili powder and baked them in the oven until fragrant.  They make the perfect accompaniment to the Mexican Cheese Ball.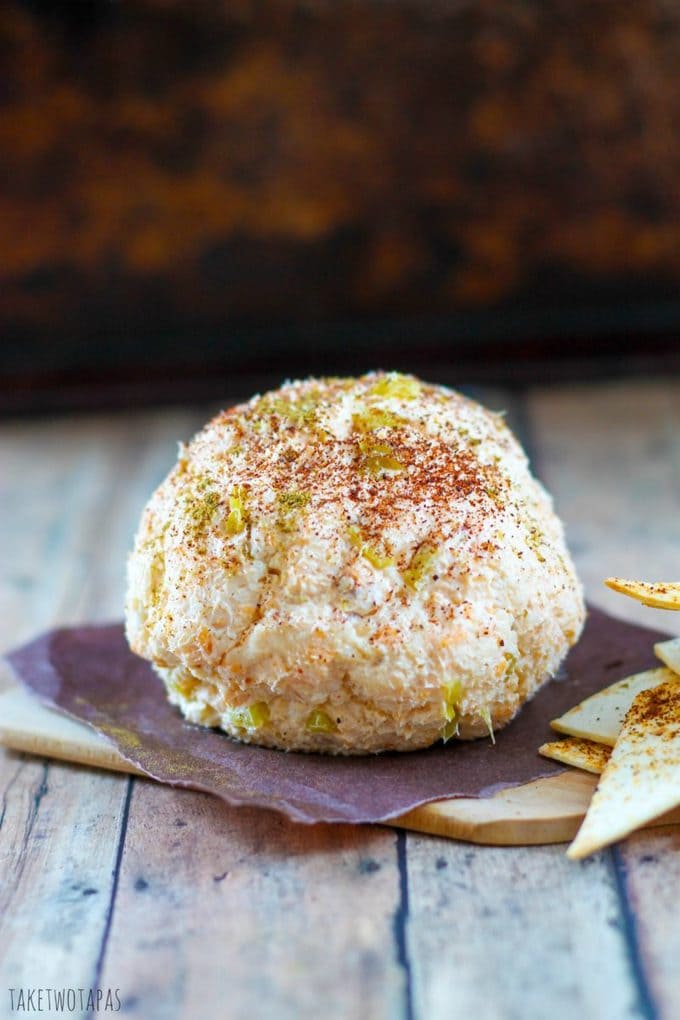 Ingredients
Mexican Cheese Ball:

8 ounces of cream cheese, softened
4 ounces of jalapeno cheese
4 ounces of Mexican style cheese
1/2 ripe avocado
1 small can of chopped green chilies, drained
2 teaspoons hot and spicy taco seasoning
1 teaspoon salt
1 squeeze of lime

Tortillas:

8 flour tortillas
2 teaspoons cumin
2 teaspoons chili powder
1 tablespoon olive oil
Instructions
Mix all the ingredients for the cheese ball in a stand mixer, or if you are strong, by hand.
Wrap in plastic until ready to serve.
When ready to serve, dust with taco seasoning and chili powder.
For the Tortillas:
Cut the tortillas in wedges.
Brush or toss with olive oil.
Dust with cumin and chili powder.
Bake at 350 for 5 minutes or until toasty brown and fragrant.
Serve with the cheese ball!
http://taketwotapas.com/mexican-cheese-ball-with-spicy-tortilla-chips/
If you like this, check out my Pimento Cheese Spread!