Welcome to the Saucy Saturdays blog hop everyone!! Now that you are here, feel free to share your blog posts, visit others and make new friends.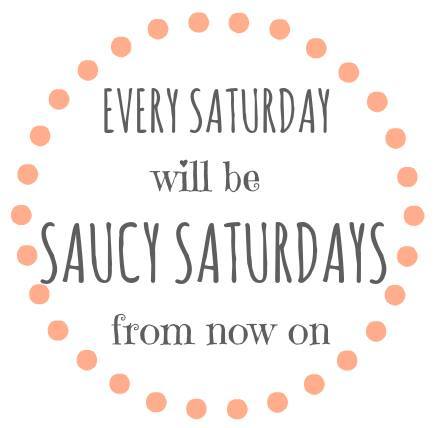 We, your hosts, encourage you to browse through the links below and engage with your fellow bloggers. They're doing fantastic things. Take a moment to dip into this creative and inspiring community. Revel in each other's accomplishments. Make a new friend or reconnect with an old one. You'll be glad you did. And now, meet your hosts.
Christmas Sugar Cookie Truffles – If You Give a Blonde a Kitchen
Cranberry-Serrano Pepper Jam – Happy and Harried
Holiday Ornament Display DIY – Virginia Sweet Pea
Burlap Christmas Trees – Real Coake
Toasted Pecan Goat Cheese Biscuits – The Gold Lining Girl
Newest Sensation at Saucy Saturdays!
Gluten Free Amaranth Pancakes – Sandhya's Kitchen
Born in South India, Sandhya and her family now make their home in London. Her blog is an eccelctic mix of recipes, some traditional, some new, where her passion for cooking, photography and styling really shine through. Check out the Gluten Free Oats Amaranth Pancakes she brought to the party last week and you'll see what I'm talking about.
If you were featured at our blog hop today, don't forget to display this cute little badge right here on your blog! You know it will look adorable